Follow us on Twitter and Facebook for more Social Justice updates.
Catholic Social Teaching
The Church's social teaching shows us how to build a just society and live lives of holiness in the 21st century.
• Each person is SACRED, made in God's image, equal in dignity.
• Each person is SOCIAL, called to participate in family and community.
• All people have RIGHTS and RESPONSIBILITIES, The right to life and its necessities, the responsibility to respect the rights of others and work for the common good.
• We care for people who are POOR and vulnerable, before all else.
• Workers have rights. WORK has dignity. We are partners with God in creation.
• SOLIDARITY is our call. We are our brothers' and sisters' keepers.
• We care for CREATION. We live in interdependence with all God has made.
Download and print a free Catholic Social Teaching poster.
Peace/Social Justice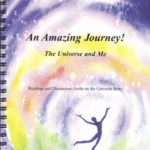 Equality Now
Equality Now works to end violence and discrimination against women and girls around the world through the mobilization of public pressure.
Network – National Catholic Social Justice Lobby
A Catholic leader in the global movement for justice and peace—educates, organizes and lobbies for economic and social transformation.
One Campaign
ONE is Americans of all beliefs and every walk of life – united as ONE – to help make poverty history. A campaign of over 2.4 million people and growing from all 50 states and over 100 of America's most well-known and respected non-profit, advocacy and humanitarian organizations.
PeaceJam
PeaceJam is bringing young people together with Nobel Peace Laureates to tackle the toughest issues facing our planet – issues ranging from basic needs, such as access to water, to basic rights, such as social justice and human security.
Random Acts of Kindness Foundation
The Random Acts of Kindness™ Foundation inspires people to practice kindness and to "pass it on" to others. They provide a wide variety of materials on their website, including activity ideas, lesson plans, project plans, teacher's guide, and project planning.
Student Peace Alliance
Learn more about the Student Peace Alliance and their efforts to establish a U.S. Department of Peace.
United Nations Sustainable Development Goals
In 2000 the United Nations established eight Millennial Development Goals for the years 2000-2015 and made progress globally on poverty, hunger, education, health care. To continue this work the United Nations has established 17 Sustainable Development Goals for the period 2015-2030. Nations keep track of their work. The goals today include zero poverty and hunger. Watch progress reports at un.org/sustainabledevelopment.
Volunteers For Peace
Volunteers For Peace is a non-profit membership organization that offers opportunities to volunteer abroad in over 3000 projects in more than 100 countries worldwide including the USA.
Poverty/Hunger
Bread For The World
Bread for the World urges Congress to create a circle of protection around people in our country who are hungry and poor. Bread for the World works with churches, synagogues, and mosques to promote public policies that work to end hunger.
Catholic Charities USA
An organization called to witness the love of God through compassionate care of all God's children and to build a more just and equitable society.
Catholic Community for Human Development
CCHD aims to help people lift themselves out of poverty. The website offers simple ways for people to get involved in ending poverty in America.
Catholic Relief Services' Operation Rice Bowl
Operation Rice Bowl provides free materials and web resources for parishes during Lent. The theme is to remind us that as Catholics we are called to care for our brothers and sisters in need, wherever they may live.
Food Fast
Food Fast is a Catholic Relief Services hunger awareness retreat for young Catholics (aged 13-18) in the United States. Food Fast celebrates Roman Catholic traditions of prayer, education, and community to inspire youth to a life of faith and service.
Free Rice
For every vocabulary question you get right, the website donates 10 grains of rice through the UN World Food Program to help end hunger.
(RED) products
Buy (RED) products from top brands and help save a child in Africa. Each time you buy a (RED) product or service, at no extra cost to you, the company who makes that product will give up to fifty percent of its profit to buy and distribute antiretroviral medicine to our brothers and sisters dying of AIDS in Africa.
Red Cross
Give to the group who always arrives first in times of disaster.
World Food Day
World Food Day is a worldwide event designed to increase awareness, understanding and informed, year-around action to alleviate hunger. World Food Day is on October 16.
Heifer International
Buy chickens (or goats, or heifers) that a family will use for their livelihood and food. Check out what's new at this wonderful organization where one of the cornerstone principles is "Passing on the Gift."
Poverty Tour
Check out what life is like at the poverty line and see what Poverty USA is doing to help.
Hate/Violence/Crime
Matthew Shepard Foundation
Website on replacing hate with understanding, compassion and acceptance.
The National Center for Victims of Crime
Click on "Teen Victim Project" for information on how to receive or give help from a teen perspective. Topics include: assault, bullying, sexual abuse, dating violence, hate crimes, stalking.
Rape, Abuse, Incest National Network
The Rape, Abuse & Incest National Network is the nation's largest anti-sexual assault organization. RAINN operates the National Sexual Assault Hotline at 1.800.656.HOPE and the National Sexual Assault Online Hotline at rainn.org. The organization provides free, confidential services; educates the public about sexual assault; and leads national efforts to prevent sexual assault, improve services to victims and ensure that rapists are brought to justice.
Stop Cyber Bullying
Learn what cyber bullying is, how it works, prevention and action steps. Stop Cyber Bullying is a cyber bullying research center. Here get the top prevention tips for parents, top response tips for educators as well as cell phone use tips for teens and password safety tips for teens.
Tolerance
Tools and ideas for fighting racism, promoting intergroup relations.
Environment
Earthwatch
The world's largest environmental volunteer nonprofit where people take action on behalf of a threatened planet. Teen teams connect with leading scientists, learn new skills, and make use of the power they have to change the planet. Do field research, community-based learning, and service learning with a global perspective.
We Add Up
Here the slogan is, "No one can do everything, everyone can do something." It's a global campaign using green products to help raise awareness of the need to change how we live—even in small ways.
Global Catholic Climate Movement
For God's Creation, the poor, and future generations.
Catholic Climage Covenant
The United States Conference of Catholic Bishops sponsors this organization that works to implement Pope Francis's encyclical Laudato Si' on the repairing our planet home. Many ideas for ecological education and advocacy.
Youth Service
Cross Cultural Solutions
Like a 'mini-stint' with the Peace Corps. Work side-by-side with local people and experience another culture like never before.
Do Something!
Using the power of online to get teens to make a difference offline. Find out what you can do according to your interests, your area, or the amount of time you have.
Global Youth Service Day
On GYSD young people organize and lead projects that address their communities' needs. Projects cover a broad range of issues, which often fit within the framework of the Millennium Development Goals including projects that focus on hunger, HIV/AIDS, malaria, environmental protection, girls' education, and poverty. Schools, community and faith-based organizations, governments, student groups, and individuals develop GYSD events.
The Road Less Traveled
Service learning, adventure expeditions, global perspectives, leadership training and family service for students ages 13-19 and families in some of the most spectacular places on earth.
Souper Bowl
Are you ready for the Souper Bowl? Join the movement to transform Super Bowl weekend into the nation's largest youth-led weekend of giving and serving through education, fundraising, and service.
Youth Service America
Resource center that partners with thousands of organizations committed to increasing the quality and quantity of volunteer opportunities for young people, ages 5-25, to serve locally, nationally, and globally.
Charity Organizations
Volunteer Match
Whether you have 15 minutes or two weeks, this site directs you to opportunities to help others. Search by topic or the amount of time you have to give.
Global Giving
Global Giving connects donors to grassroots charities around the world.
Sweatshops
United Students Against Sweatshops
Read about one of the most significant youth-led campaign victories of the global justice movement in recent times.
Eating Disorders
NEDA
NEDA provides education, resources and support to those affected by eating disorders. Check out the many resources for individuals living with an eating disorder, family members or friends looking to offer support to a loved one, or treatment professionals looking to help others.
Center for Young Women's Health
Health information for teen girls around the world.
Eating Disorder Referral and Information Center
Comprehensive and easy to search database on anorexia, bulimia and other eating disorder treatment professionals.