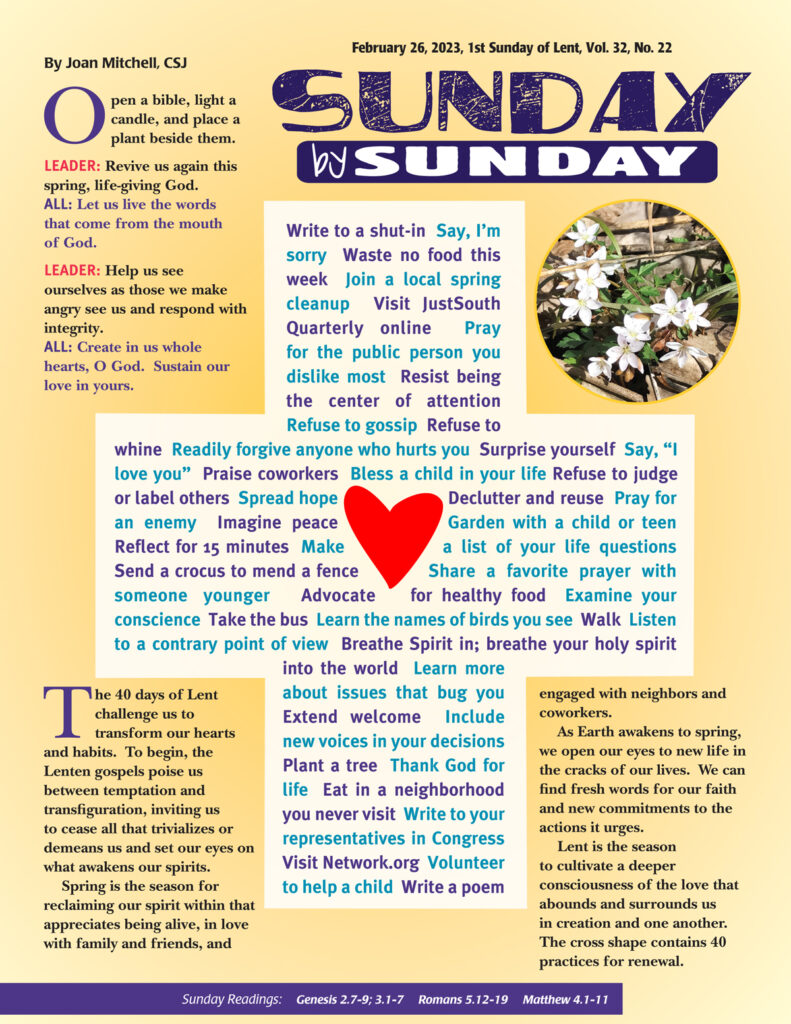 Sunday by Sunday Online Lent Unit
Nothing beats sharing the Gospel message with friends and family, especially during Lent. Our special price for the eight Lent/Easter issues is only $5.00 per person. To order call Lacy at 800-232-5533 or order online.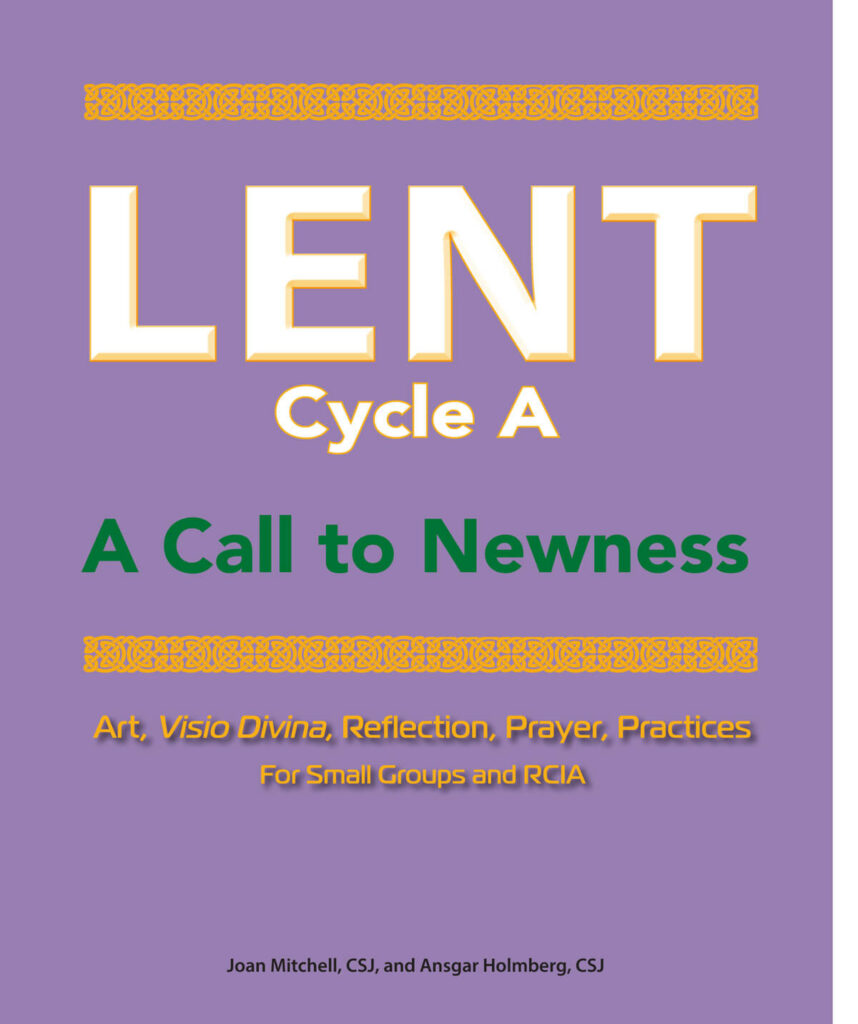 Lent Cycle A: A Call to Newness
Lent Cycle A: A Call To Newness makes seeing a way to reflect on the Sunday gospels of Lent. Art works magic. Places the seer in the gospel scenes. Pulls scattered thoughts into focus. Try it. View a sample page.
Engage the questions, prayers, and practices. Even better, interest friends and neighbors in keeping Lent in this new way. Form a weekly group. "Where two or three are gathered, I will be with them," Jesus says.
You can order the 12-page booklet for only $5.00 each. Call 800-232-5533 or order online at goodgroundpress.com.
Free Resources
Download and Print these free Lenten resources.