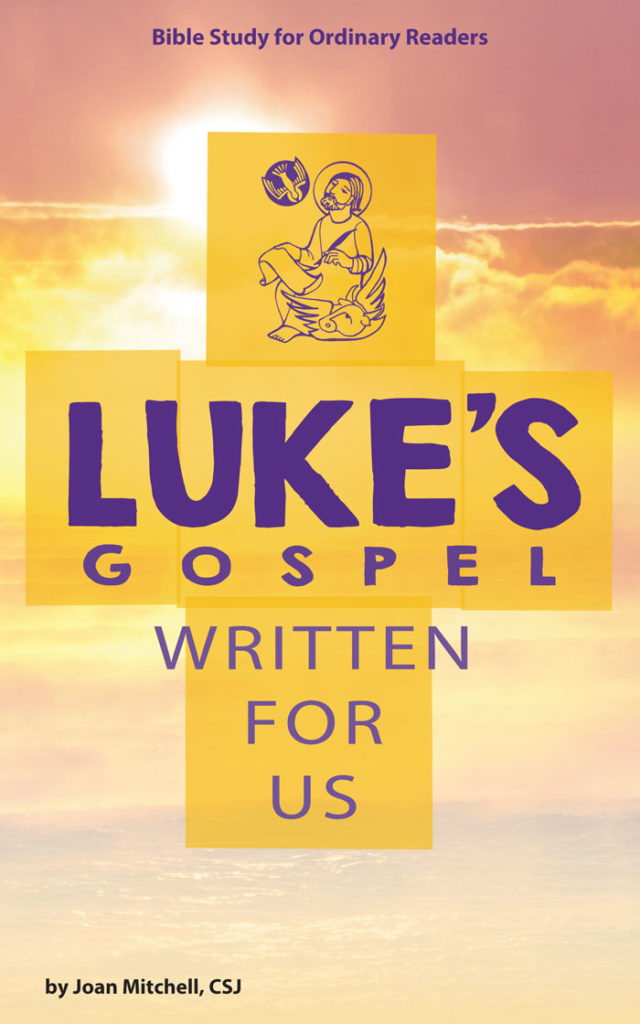 Spend This Year With Luke!
We began reading from Luke's Gospel on November 28, 2021. We will hear Jesus' parables and teachings from this Gospel all throughout 2022. Now is the time to get better acquainted with Luke.
 
Sister Joan Mitchell will teach a weekly class on Luke's Gospel beginning on January 6. It will be held every Thursday from 11:00 a.m. to 12:30 p.m. Central time. You will need a copy of Luke's Gospel: Written for Us for the class. There is no tuition charge. We enjoyed learning about Mark with you last year and are looking forward to reading Luke together. 
 
You can order the book online at goodgroundpress.com. Let us know if you wish to receive a zoom link to be part of the class beginning in January. You can sign up here, or call Lacy or Sister Joan at 800-232-5533. Click here to view a schedule of dates and readings.