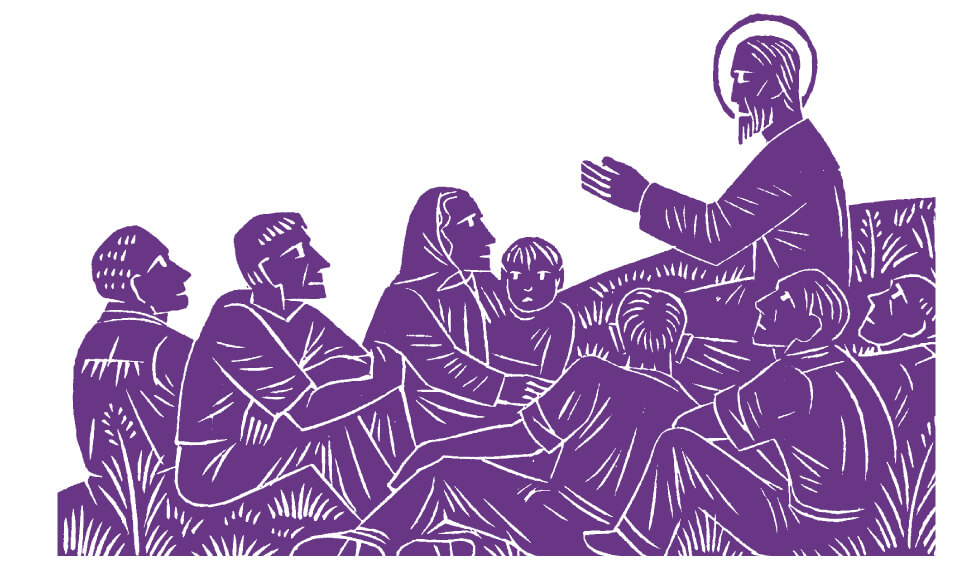 Ascension Readings: Acts 1.1-11; Ephesians 1.17-23; Matthew 28.16-20
The eleven disciples went to Galilee, to the mountain to which Jesus had directed them. When they saw him, they worshiped him; but some doubted. Jesus came and said to them. "All authority in heaven and on earth has been given to me. Go, therefore, and make disciples of all the nations, baptizing them in the name of the Father, and of the Son, and of the Holy Spirit and teaching them to obey everything that I have commanded you. And remember that I am with you always, to the end of the age" (Matthew 28.16-20).
The risen Jesus calling his disciples back to a mountain in Galilee clues us what they are to teach—the new law he taught on this mountain at the beginning of his ministry. In this sermon on the mount, Jesus insists he has come to fulfill, not abolish, the old law and prophets.
Jesus teaches his disciples to reconcile their angers before bringing gifts to God, to turn the other cheek, to go the extra mile, to love their enemies as well as their neighbors. He challenges his followers to be doers of his teachings in their lives (Matthew 7.24). Today because Jesus' first disciples fulfilled their commission and brought Jesus' teachings to all peoples, we have the challenge in our lives to be doers of his word.
The eleven gather in Galilee because an angel commissions Mary Magdalene and Mary, the mother of James and Joses, to go and tell the disciples Jesus is risen from the dead and is going ahead of them to Galilee, where they will see him (Matthew 28.5-7).
On the road the two women disciples meet the risen Jesus, who repeats, "Go and tell my brothers to go to Galilee. There they will see me" (28.10). The eleven men disciples go to Galilee because two women disciples fulfill Jesus' charge and energize the community to take up the mission of the risen Jesus.
What sermon does your Christian life teach?