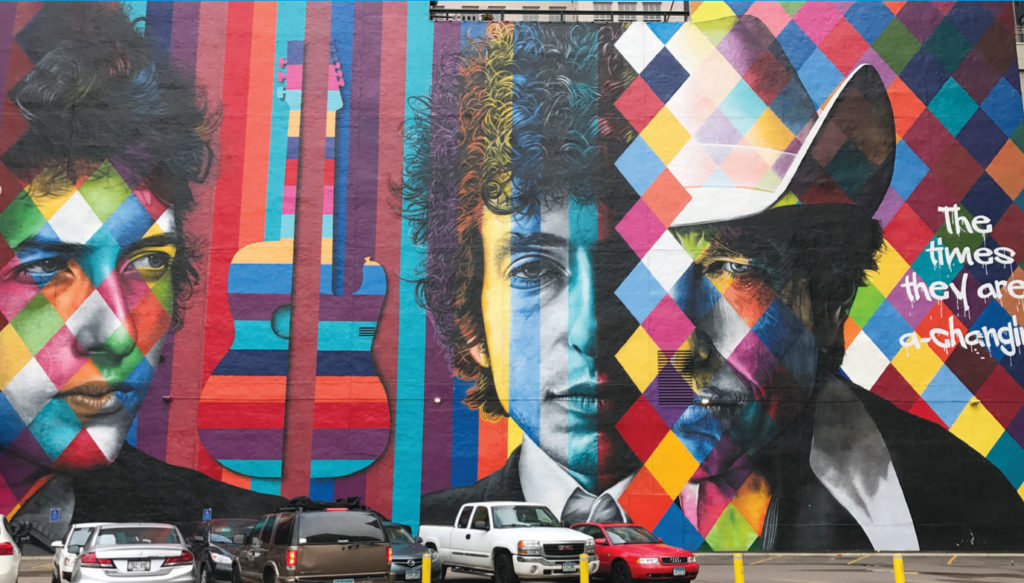 During an adult education hour, a man praised our parish for giving him voice and the Second Vatican Council for recognizing the Church is its people. The man valued having a circle in which he could share insights about the gospel. He could speak for himself, one among a circle of equals.
Giving voice to one's thoughts takes courage even in small groups. Our words reveal who we are. Speaking risks judgment and misunderstanding. But others' attentive listening helps us find words, ask silly questions, and express feelings we think only we have. Friendships and belonging start this way.
In history prophetic voices stand out and echo in our minds: John Kennedy's, "Ask not what your country can do for you…" Dr. Martin Luther King, Jr. ringing "I Have a Dream" speech. The sound, rhythm, and message of their voices resound in our ears.
In his Nobel lecture Bob Dylan recalls voices that found a home in his ear. He traveled a hundred miles to hear his idol Buddy Holly play just two days before Holly died in a plane crash. Then someone gave Dylan a record that changed his life, a recording he listened to a hundred times—12-string guitarist Lead Belly singing "Cotton Fields." "It transported me into a world I never knew," Dylan says. He set out learning the vernacular of people's real lives in folk music.
In his lecture Dylan also names three literary classics from grammar school that inspired his songs. He describes the journeys in Moby Dick and the Odyssey and the senselessness of war in All Is Quiet on the Western Front.
Sunday's gospel features the prophetic voice of John the Baptist, a man sent from God to give witness to the light. His voice echoes the prophet Isaiah, who more than 500 years earlier was "a voice crying out in the desert" that God was about to lead captive Israelites home.
Whose voices in history or in your life echo in your mind? What is their message?